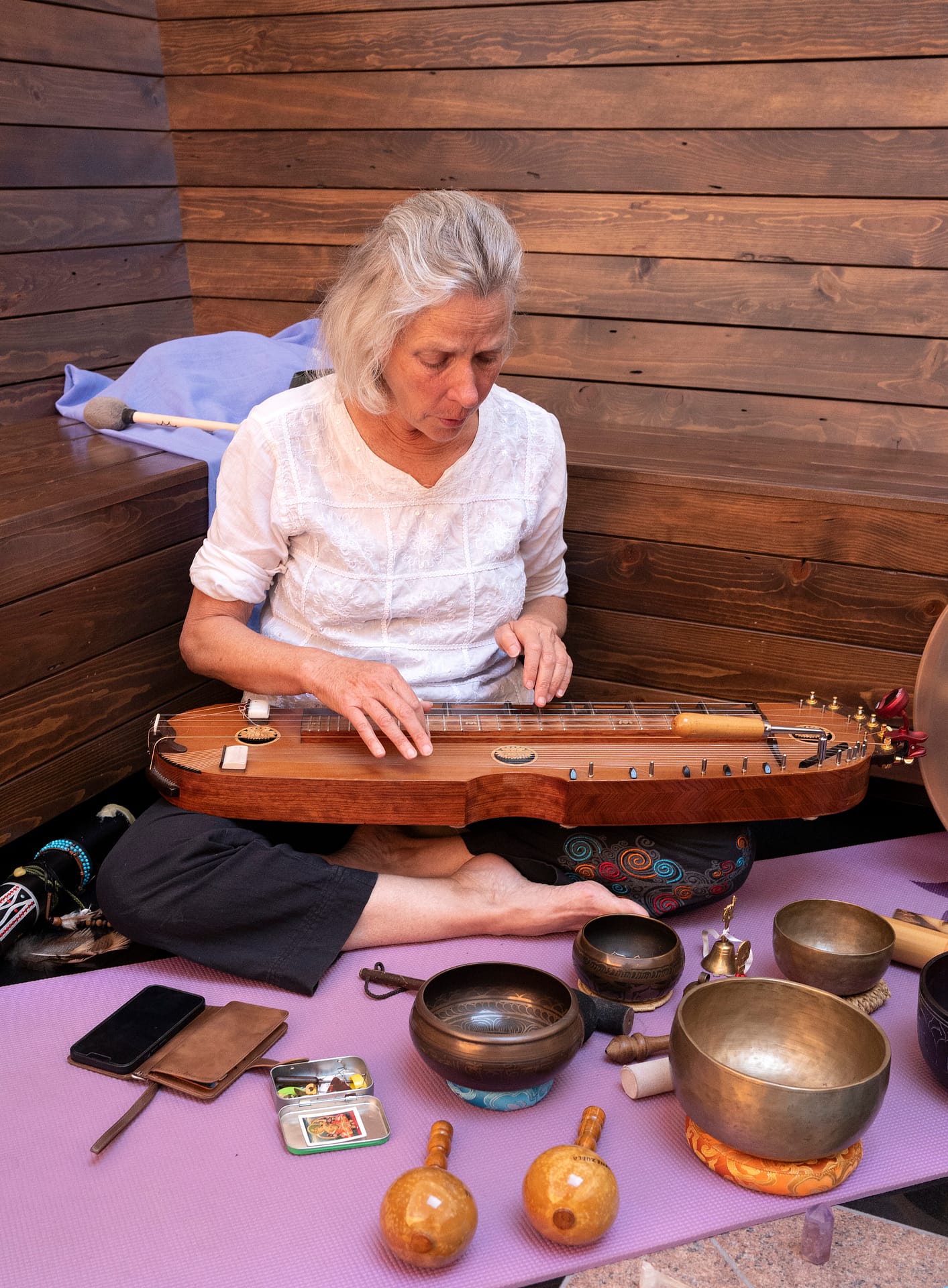 Healing Sound Journey with Judith Piazza
Be embraced by multi-instrumental healing sounds played by the skilled hands of Judith Piazza, as you are bathed in closed-roof light sequences and higher vibrations. Bring a yoga mat, blanket, water, and whatever you need for comfort.
Judith Piazza is a music therapist, sound healer, and explorer of Indigenous sound wisdoms throughout the world. She has been recognized internationally in the field of music therapy and education for her work with people of all ages for the past 40 years.