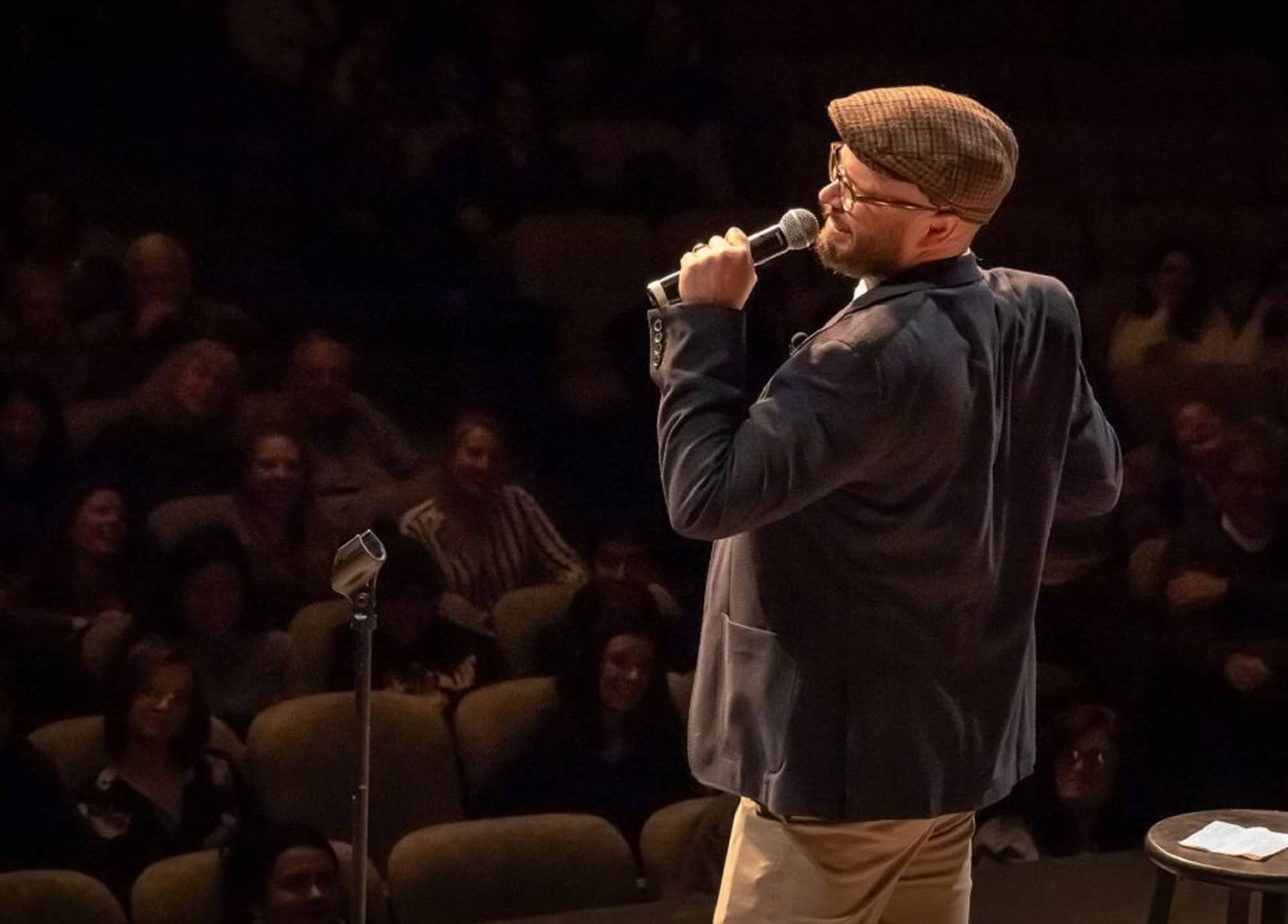 Stand Up with Cesar Cervantes
In this two-day crash course students will learn the fundamentals of joke writing and stand-up comedy performance and perform it at the Green Box Cabaret! Students will write original material using a step by step process and learn to establish their own voice for stand-up comedy delivery.
Cesar Cervantes is a stand-up comedian and actor featured on Comedy Central and in Hollywood films. After more than a decade of laughs, he realized he wanted to connect on a deeper level with his audience. He found that nothing gave him greater joy than helping others get to the stage of their dreams. Now, he teaches humor and public speaking skills helping his clients perform stand-up and land and deliver TED talks.