A state of mind.  An energized community.  A place to quiet or expand the mind, often at the same time.  Green Box provides exemplary visual and performing arts experiences through events anchored by our annual summer arts festival which started in 2009, along with a series of programming throughout the year, with something available every single day of the year.
All year long, we invite you to slow down, inhale the rarefied mountain air and experience something unexpected.
Whether engaging with us through our year-round artist in residency program via masterclasses, field trips, open studios and select performances, or venturing to Green Mountain Falls no matter the season to take in our installations, we offer programming whenever you are ready for it.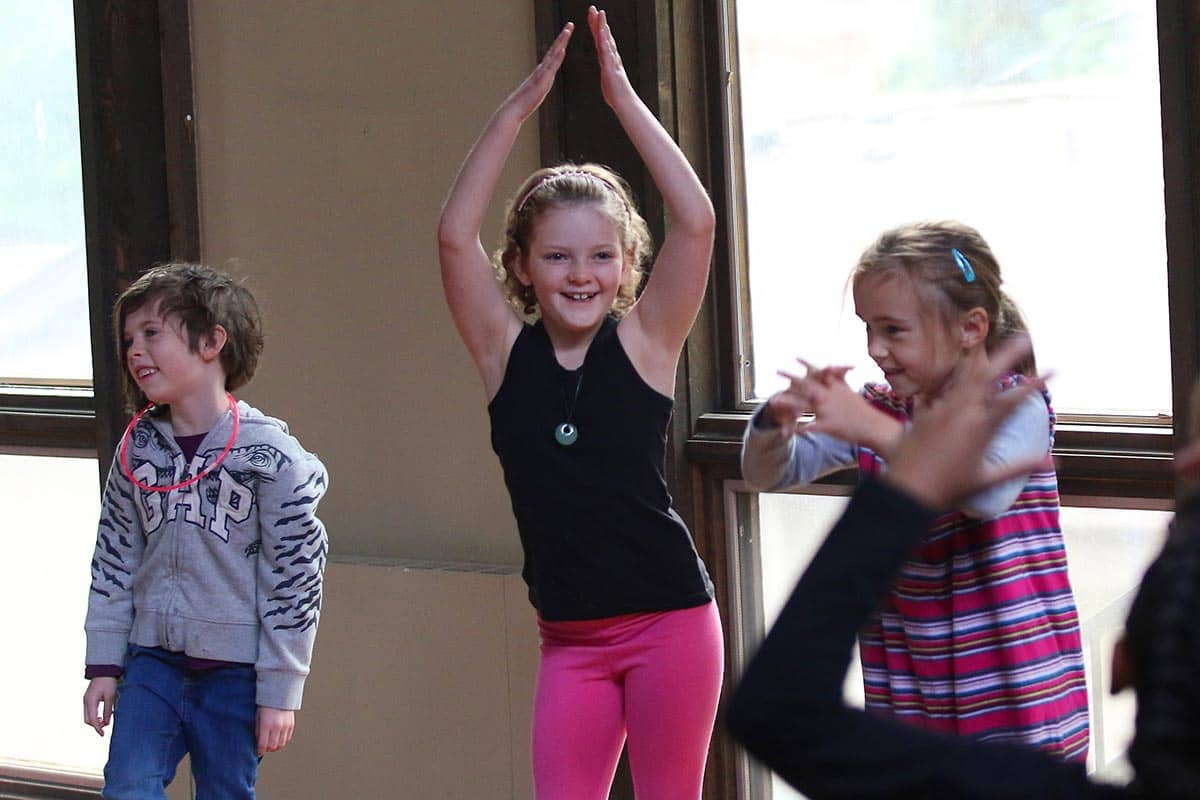 Green Box partners with local schools, community organizations, and artists to enhance reach, furthering our commitment to nurturing creativity and appreciation for different persepectives.
Green Box is renowned for public art installations, many of which are on view year-round, accessible on your own, or via a pair of headphones as you listen to an audio tour while walking throughout our mountain paradise.  
The Green Box Artist-in-Residence program offers artists of national and international stature, from diverse disciplines, and at any stage in their career, the opportunity to create new works while living in and engaging with the community.
The seeds of Green Box began in the early 1900's, when members of the Kirkpatrick family built a cabin in Green Mountain Falls.  Fast forward to 2006, when the foundation of the Green Box Arts Festival was laid with the sponsorship by Christian Kirkpatrick Keesee of a dance residency program by Keigwin + Company under the leadership of company founder Larry Keigwin.  The Green Box Arts Festival was officially launched in 2009 to provide artists and visitors with opportunities to nurture the creative process and explore new artistic directions in the natural beauty of Green Mountain Falls.  Now a year-round arts organization, Green Box is integral to our community, our patrons, and the artists who work with us.
Where art and nature collide
Green Mountain Falls is a quiet and peaceful mountain town with a year-round population of under 900 people.  The town swells significantly in the summer, as people from throughout the United States use their family "cabins".   The town's character is reflected in the preservation of historic structures, including the town's focal point  – the 1890 Victorian gazebo on an island in a small lake at the center of town.  The town supports a unique lifestyle by providing a beautiful natural setting for a mountain home, with access to more than 20 miles of magnificent non-motorized hiking trails.  Situated in historic Ute Pass, in between the cities of Manitou Springs and Woodland Park, Green Mountain Falls is also only 20 minutes west of downtown Colorado Springs.
Our committed staff, board of directors and volunteers makes Green Box's vision a reality.
We can't do it alone.  Green Box is fortunate to have the support and collaborative partnerships of many organizations.