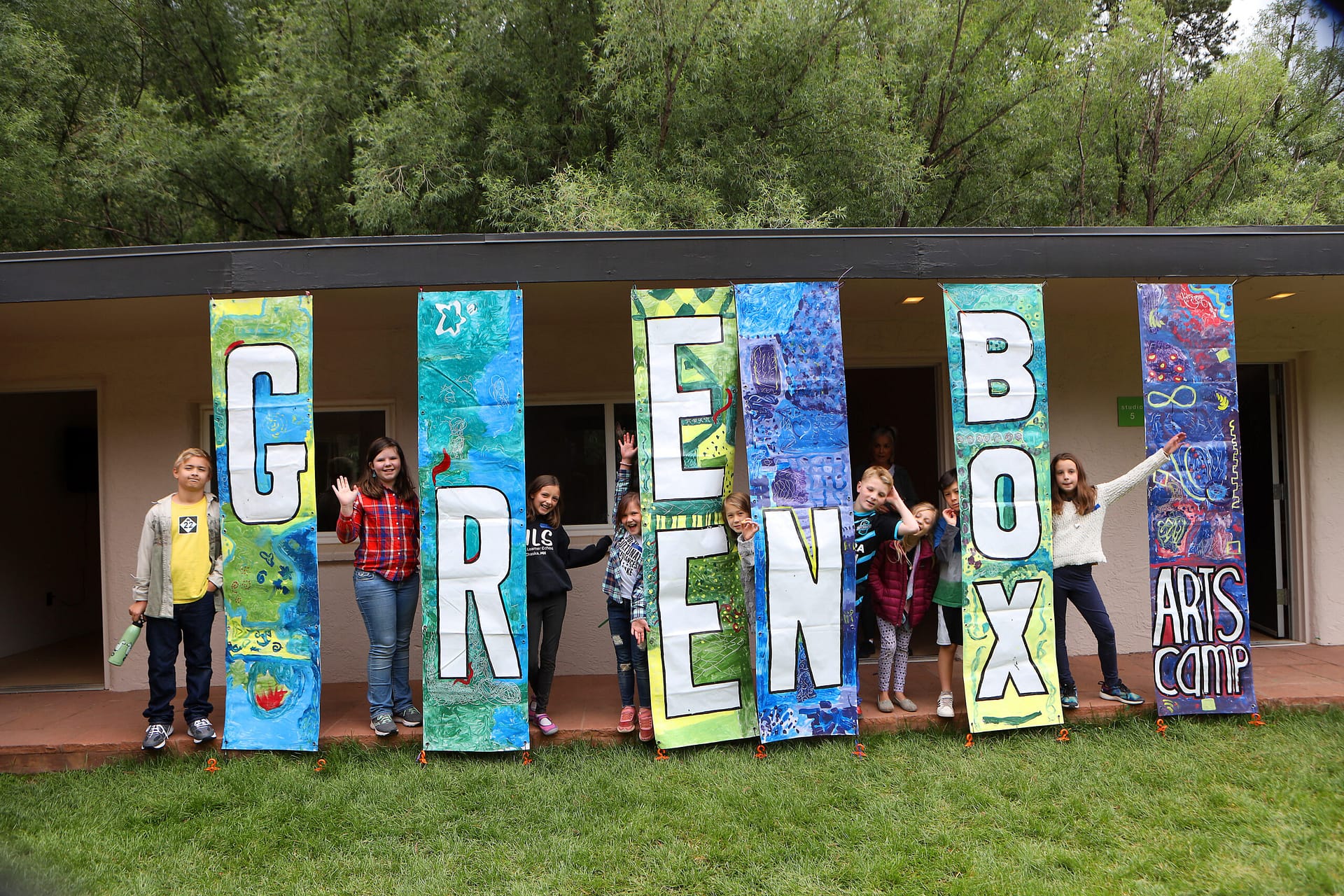 Summer camps, field trips, masterclasses.
Whether you come to us or we come to you, Green Box offers a wealth of learning opportunities for students of all ages, all year long.
*No refunds allowed within 14 days of the start of camp. No refunds after camp has begun. 
supporting artS education
The arts are essential. They teach students innumerable lessons—practice makes perfect, small differences can have large effects, collaboration leads to creativity. The arts also teach children that there are several paths to take when approaching problems and that all problems can have more than one solution.
We offer significant arts education programming during our annual festival, through summer camps, conversations, applied art classes and more.  Our artists in residents give back to the community by offering performances, masterclasses and open studio sessions – both on our campus and throughout the region.
Field trips are available year-round to visit our Skyspace while also enhancing the experience by offering other curriculum content including environmental science, astronomy, and community development.
We offer classes, camps and field trips – from the age of 3 to internships for College students.
Each summer, Green Box through our community partnerships, provides integrated arts camps for students entering 1st through 8th grades. 
Additionally, we offer programs for toddler and pre-K children and their parents/guardians during the Green Box Arts Festival.
Bring your school to Green Mountain Falls to have a private experience at our Skyspace by James Turrell. Our campus includes a number of studio/classroom spaces which allows for additional learning time to occur while visiting us.
Throughout the year, Green Box offers masterclasses with our artists-in-residence. Working in varied disciplines throughout the artistic spectrum, our artists can come to you to provide hand-on artistic sessions for students of all ages.
Guided tours, yoga, applied art classes, conversations and more are available both during our annual festival and throughout the year.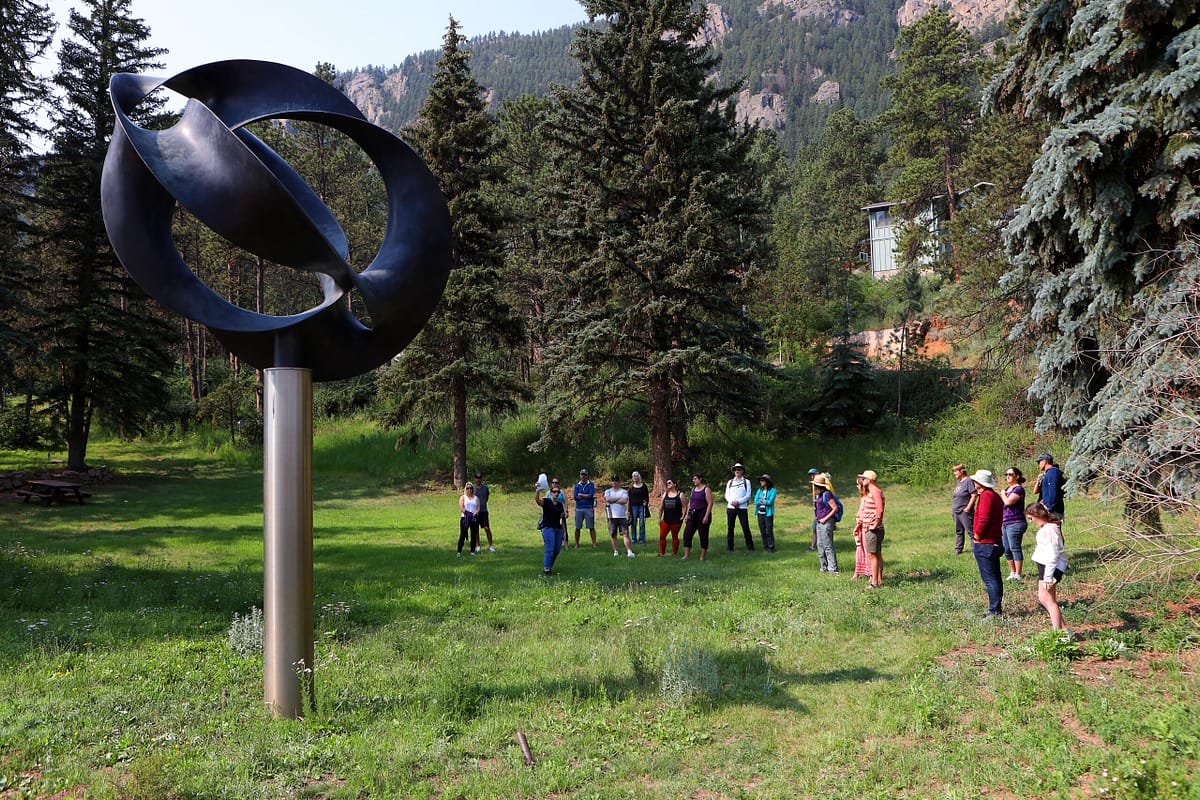 Our festival schedule always includes a series of conversations with thought leaders, guided tours of our public art, daily yoga, applied art classes and more.
Throughout the year, our visiting artists often provide performances and masterclasses. Learn with some of the best, whether you come to us, or we come to you!
Bring a group to visit the Skyspace while learning about the work with one of our experienced guides.
With so many opportunities throughout the year, pick your favorites and get ready to expand your mind.