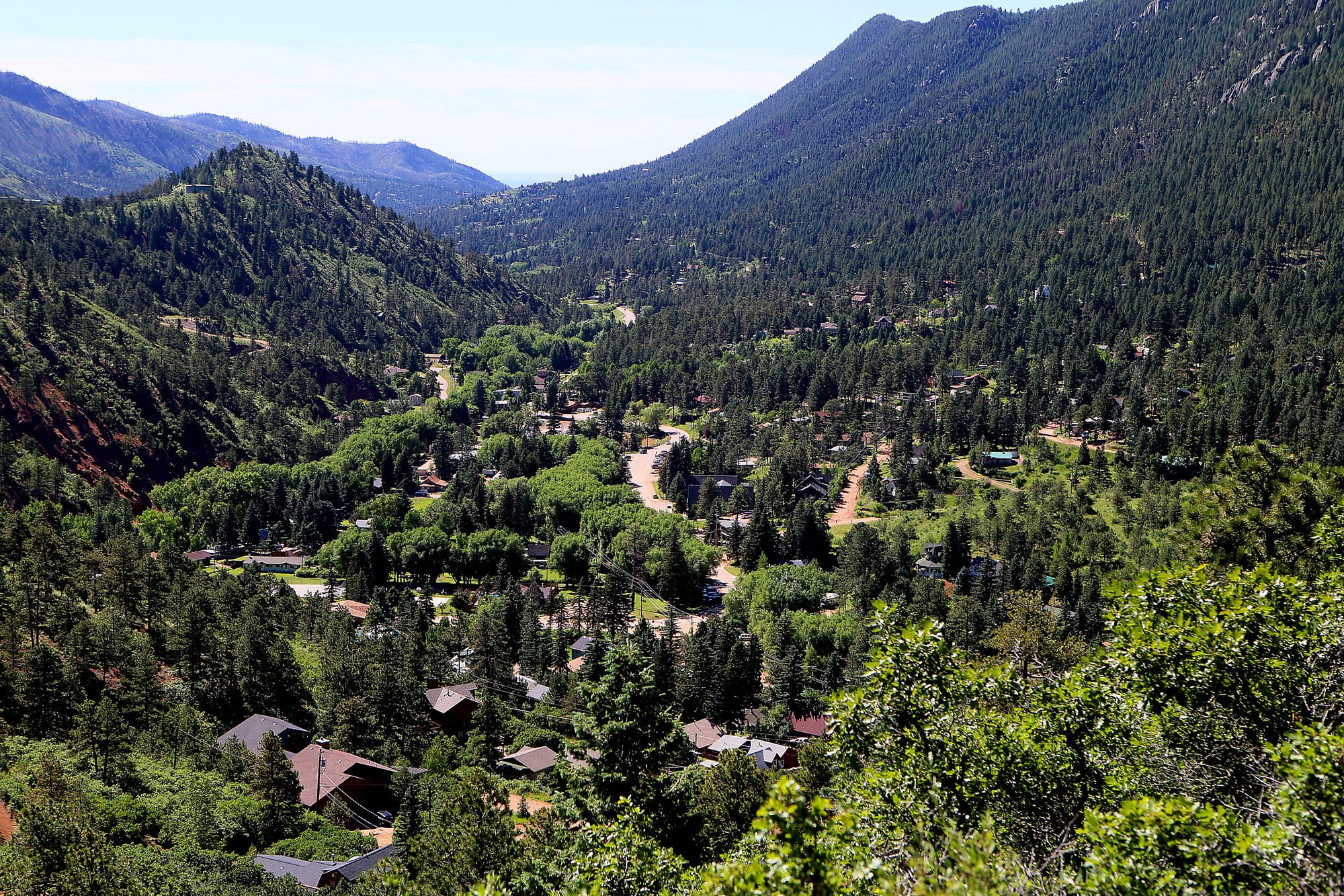 Green Mountain Falls may feel remote and off the beaten path, but in reality we are easily accessible from everywhere.  Less than 10 minutes from Manitou Springs or Woodland Park, 30 minutes from the Colorado Springs Airport, and 90 minutes from downtown Denver.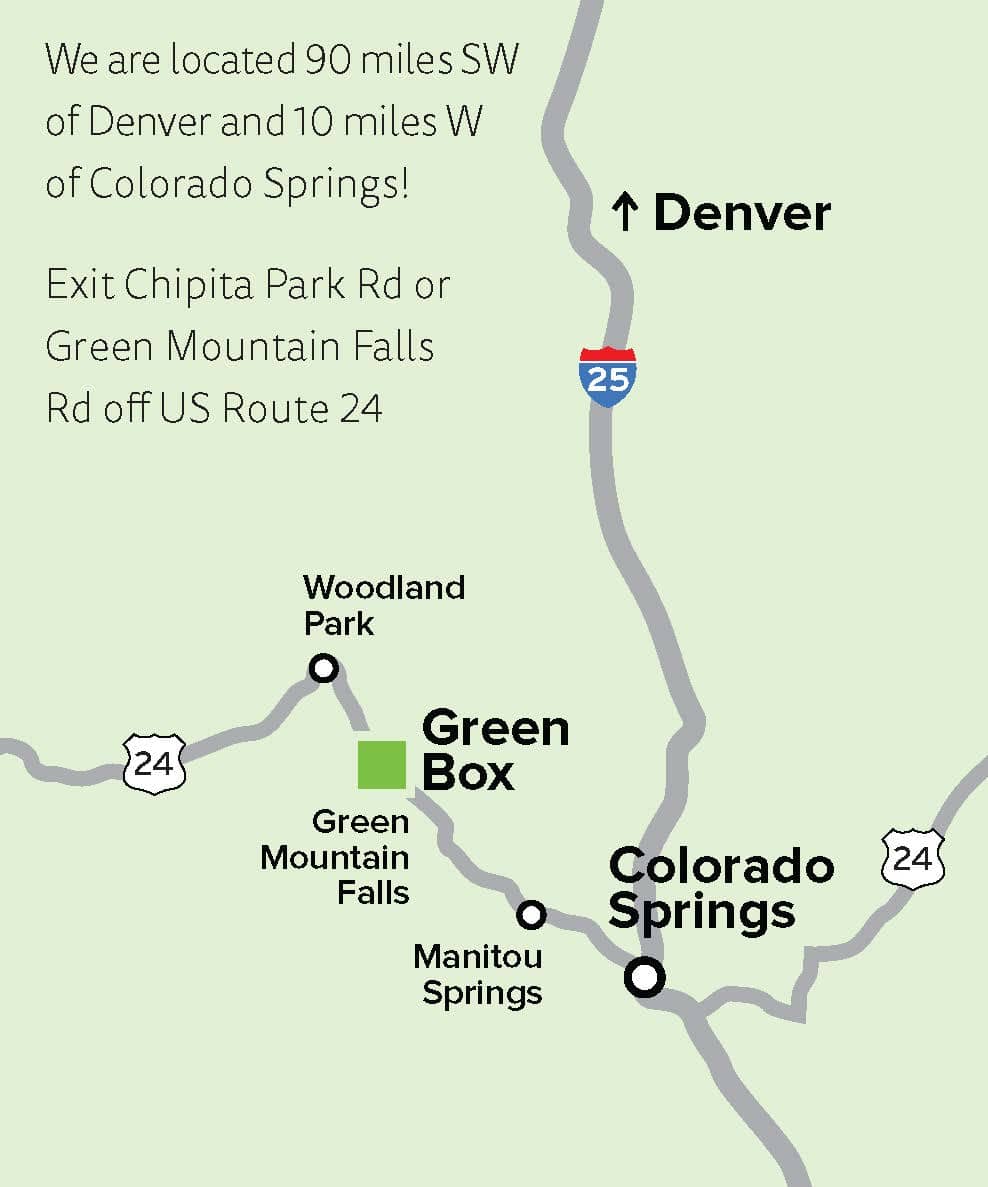 Public Parking is available throughout Green Mountain Falls. Additionally, Green Box has four parking lots available for our guests. Check our campus map for specific information.
NOTE: Our tiny town means that parking is limited.
Easy access to Green Mountain Falls via Air and Ground
Green Mountain Falls is easily accessible at all times of year.  With the Colorado Springs Airport minutes away, including Green Box in your Colorado travel plans could not be easier.
With direct service from east and west coast cities, the Colorado Springs Airport is small, easy to navigate and an excellent option if you want to avoid the hustle and bustle of Denver.
Green Box's venues are located in Green Mountain Falls, accessible via US Route 24, at either Chipita Park Road or Green Mountain Falls Road.  Both exits off of Route 24 are about 9 miles west of Colorado Springs, and 5 miles east of Woodland Park.
Want to stay for more than a day?  Lodging opportunities including beautilful lodges and cabins are available directly in Green Mountain Falls, with other nearby options in Woodland Park and Manitou Springs.  
Peruse the Event Calendar and make plans!