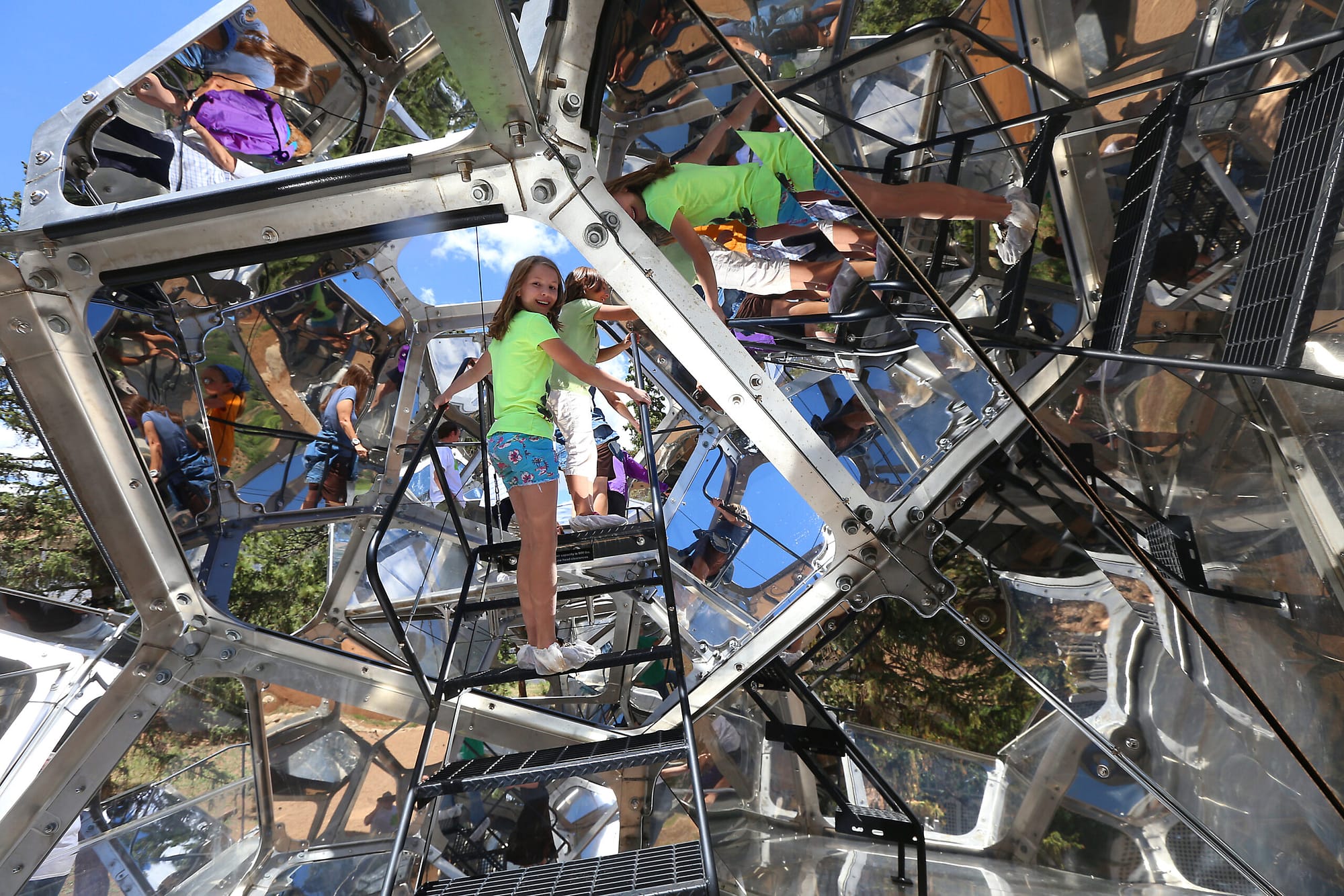 Since 2009, the annual Green Box Arts Festival has inspired artists and audiences alike.  Relive some of our favorite moments below.
The 14th-annual Green Box Arts Festival was the most attended yet! More than 50 events included two block parties, performances by Ballet Hispanico, Temple Grandin as an ArtDesk Conversation speaker and Pooch Parade judge, new visual and performing art workshops, and so much more! The 2022 Festival kicked off with the public opening of  Green Mountain Falls Skyspace by James Turrell and as well as our art & history audio tour by resident artist Jessica Kahkoska. Concluding the Festival was the first water lantern launch on Gazebo Lake.
From a world premiere from American Ballet Theatre to the groundbreaking of our Skyspace by James Turrell, the 2021 Green Box Arts Festival was filled with three weeks of amazing performances, camps, conversations, classes and more.
Green Box's Festival was reimagined in 2020, and more than ever before, we connected with you virtually. The ArtDesk series Happy Hour with Chris and Larry helped us catch up with Green Box alumni and revealed news of our Skyspace installation. We also increased our public art with Jason Hackenwerth's inflatable Animal Soul sculptures and Pard Morrison's Heartmouth. On Lake Street, our Display was created by Green Box's first Artist in Residence Chad Mount! And who could forget July 4th?! Kyle Dillingham and Horseshoe Road gave a invigorating Block Party performance which was followed by a patriotic pyrotechnics display on Gazebo Lake. 
Happy Hour with Chris and Larry
The 2019 Green Box Arts Festival featured the internationally-acclaimed artist Janet Echelman and her illuminated installation, 1.8 Green Mountain Falls. The sculpture, designed to travel to cities across the globe, was suspended over Gazebo Lake and delighted festival attendees with its changing colors and reflections over the town's most treasured icon. Dynamic duets were performed in the disciplines of ballet, tap, ballroom, and contemporary dance, and Truck, a performance by Bridgman|Packer Dance, had audiences captivated as they performed inside a 17-foot box truck, bringing performance to nontraditional and unexpected locations.
The 2018 Green Box Arts Festival brought The Musical Swings, by Daily tous les jours to Green Mountain Falls, in commemoration of its 10th anniversary. The festival once again played host to extraordinary art and artists with concerts, performances, and classes, including musicians from Decoda, an affiliate ensemble of Carnegie Hall. Dance performances by New York-based dance troupe KEIGWIN + COMPANY and Colorado Springs-based Ormao Dance Company were performed entirely to the music of Leonard Bernstein and featured local dancers and community members, produced just weeks before the Festival.
Join us Friday, June 30th, through Saturday, July 15 – Stay tuned for details on 2023 programs!