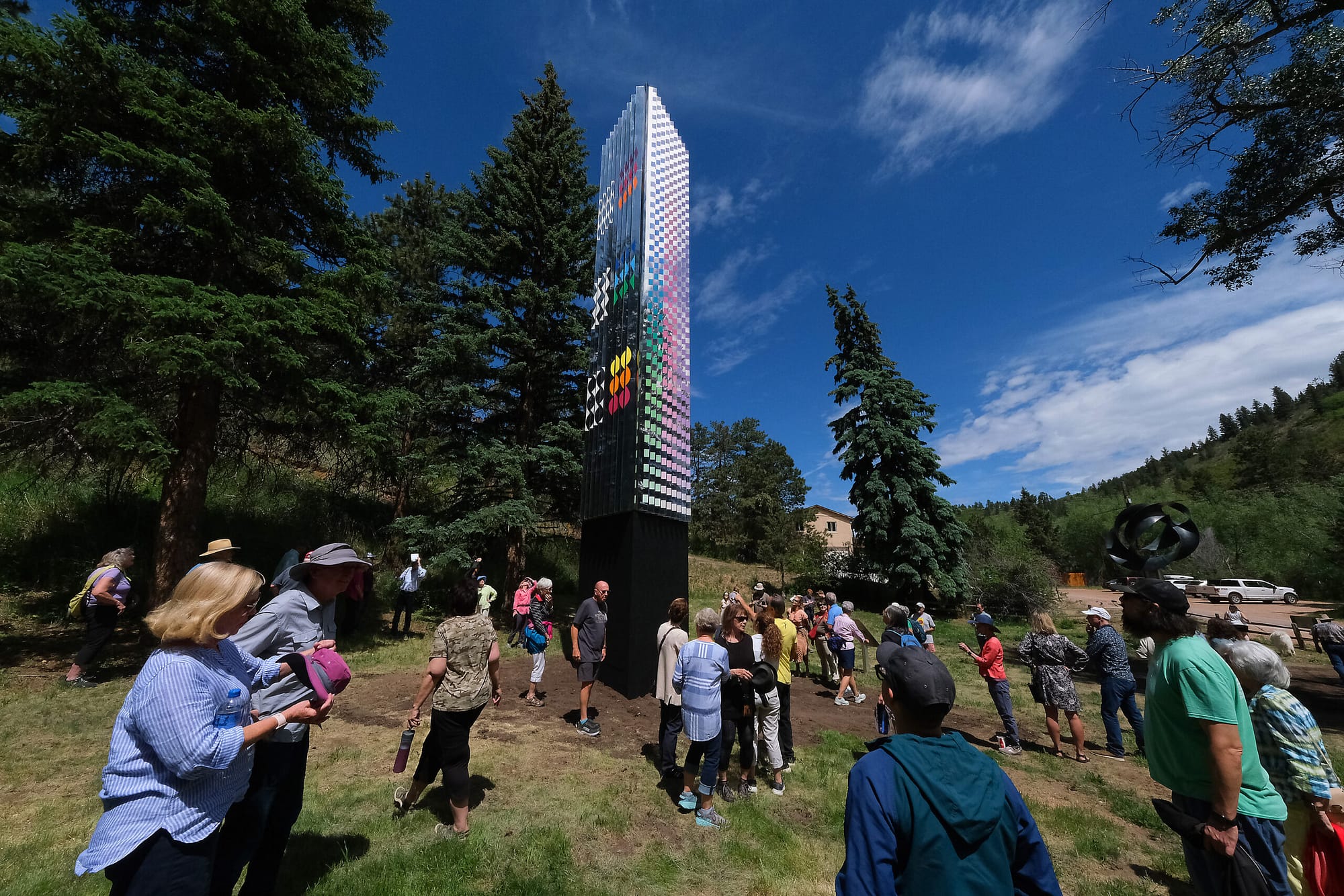 We have both permanent and temporary installations on display throughout the year, dotted throughout our campus in Green Mountain Falls.  Explore on your own, or put on a pair of headphones and be guided via an audio tour.
The importance of public art
Cultural value and community identity are fostered through public art, capturing the eye and mind of people passing through our public spaces.
Communities gain value through public art – cultural, social, and economic value. Public art is a distinguishing part of our public history and our evolving culture. It reflects and reveals our society, adds meaning to our place and uniqueness to our community. Public art humanizes the built environment and invigorates public spaces. It provides an intersection between past, present and future, between disciplines, and between ideas.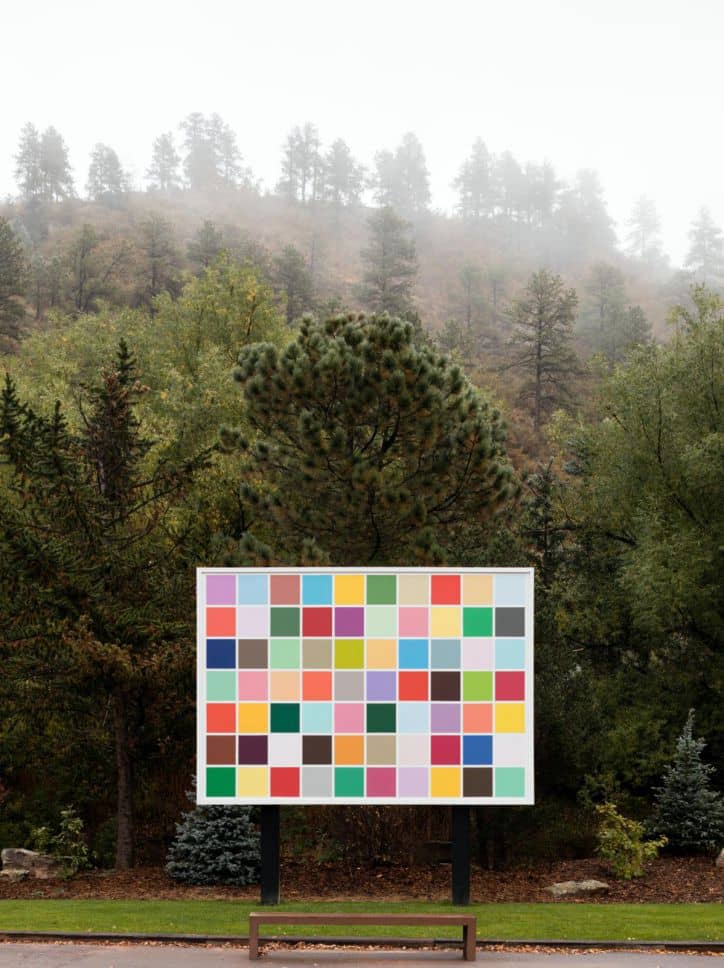 Self-guided public art tours
With a handful of permanent installation on display year-round, visiting Green Box is not just limited to the annual Festival.  As the seasons change in Green Mountain Falls, so does the way our public art works appear.  
Launched in the summer of 2022 and created by Artist-in-Resident Jessica Kahkoska, our walking audio tour allows visitors to don a pair of headphones and walk about Green Mountain Falls while learning about our public art and the history of our beautiful place.
The current list of works is on display and accessible year-round.
Note: Skyspace is available Thursdays – Sundays through October 31.
To schedule a Wednesday private group showing, please email info@greenboxarts.org
Opened to the public on June 18th, our Skyspace, the first in Colorado and the first in the world to be carved into the side of a mountain, begins with an inspirational journey from the center of town through the Red Butte Recreational Area, arriving at a transcendent destination. A one-of-a-kind kinetic light and color experience will shift your perception of nature and sky through contemporary light and space – an experiential work of art unlike anywhere else in the world.
Our Pride Falls, (circa 1890's) by Anna Mae Wellington (1877-1953) from the Ute Pass Historical Society This photograph, by Anna Mae Wellington, is one of over 200 glass plate negatives that were found by her daughter and donated to the Ute Pass Historical Society. Anna Mae Wellington was born in Mason City, Iowa. She moved with her family to Colorado Springs as a young child in 1881. Her father was a carriage maker and carpenter for Winfield Scott Stratton, the prospector who struck gold in nearby Cripple Creek and became one of the Springs' first and most important benefactors. The Wellington family later moved to Ute Park (now Chipita Park) where Anna learned photography from her cousin, Bert Smith. Anna's photographs record many aspects of late 19th through early 20th century life in the region. She took photographs throughout Ute Pass, Teller County and on trips to Western Colorado.
Schulhof's Curve by Richard Serra
Bear Crossing Studio
With its sweep of rigorous COR-TEN steel that dramatically bisects the environment in which it stands, Richard Serra's Schulhof's Curve is a modestly scaled version of his imposing free-standing structures that have come to symbolize the artist's unique brand of sculpture.
Four Orbits by Charles O. Perry
Mountain Road Corner
Believing that sculpture must stand on its own merit without need of explanation, Perry's work has an elegance of form that masks the mathematical complexity of its genesis. Perry's Four Orbits sculpture is dark bronze, eleven feet tall, and weighs about 5,000 pounds. It is mounted on a ten-foot stainless steel pole.
Artists: bring your art to green box
Have a work that you think would look great in Green Mountain Falls? We are always interested in considering temporary or permanent installations, whether 2 or 3-D. Let's talk!