Green Mountain Falls
Skyspace
Skyspace asks you to look up and embrace a new perspective. Experience the natural beauty of Colorado's ever-changing sky and get closer to nature through this one-of-a-kind interactive exhibit.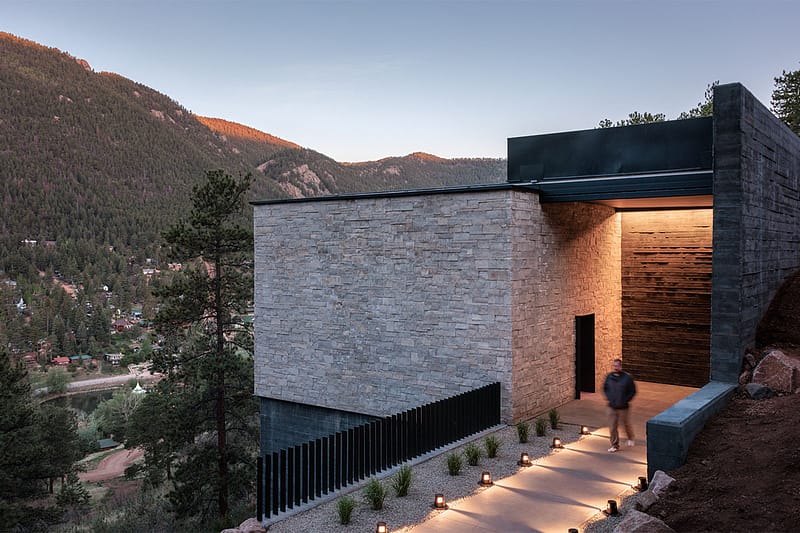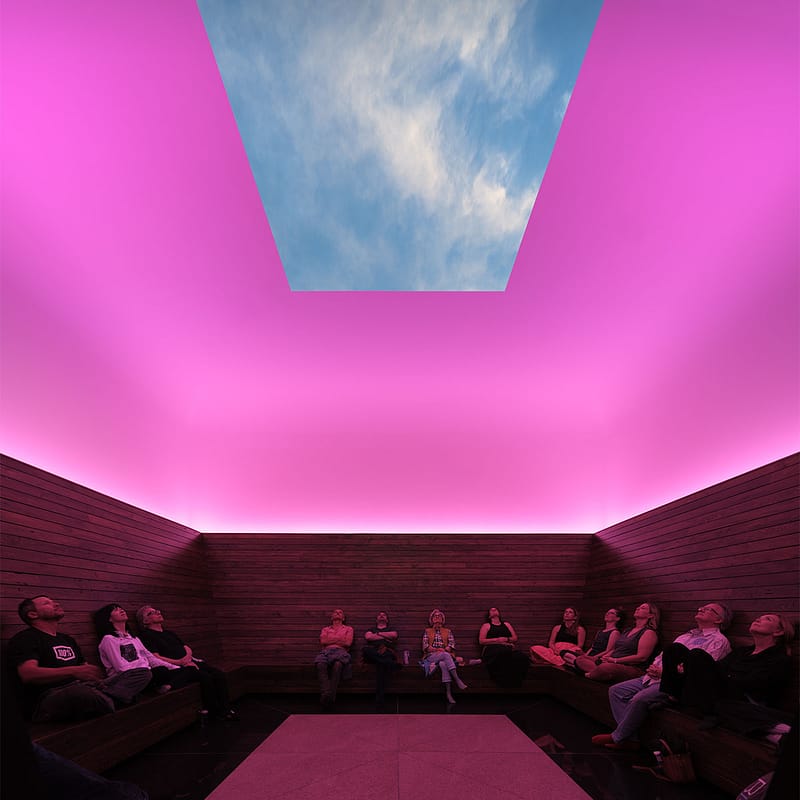 Built on a butte overlooking Gazebo Lake and bathed by the rustling of pine trees, the Green Mountain Falls Skyspace is a harmonious addition to the charming town at the foothills of Pikes Peak—an extension of the landscape, preserved in its natural setting. Your experience begins with an inspirational mountain journey via two new trailheads that deliver hikers directly to the sheltered Skyspace on the butte above.
Be enveloped in a kinetic light and color encounter—a sensory and contemplative experience unlike anywhere else in the world. The Skyspace stands at 18-feet-tall and is one of the few in the world with a retractable roof, allowing for "closed roof" shows to occur outside of our Sunrise and Sunset experiences.  
Tickets for Skyspace experiences through April 2023 are now available
Check the ticketing page for specific dates and times of public shows.  For schools and other groups, email: info@greenboxarts.org
Outside of formal show times the trail system is open daily. The Skyspace is available to visit without a ticket, in its natural state after Sunrise and before Sunset on days the Skyspace is open, unless the trail system is closed due to weather or maintenance.
A special musical
performance
Our current Artist-in-Residence, composer and santur player Amir Amiri, will perform his santur to the Skyspace closed roof show. This is a one-of-a-kind, exclusive and intimate opportunity to hear live music in the Skyspace! A limited 3 performances happening on Saturday, March 4th, each performance 20 minutes in length.
The Skyspace is part of the natural habitat of Green Mountain Falls, which sits at 7,800 feet above sea level. Hiking to the Skyspace is recommended and Colorado weather can change quickly so here's a few tips to help you prepare for your adventure.
Arrive early to get to the Skyspace on time
Plan on arriving between 30 and 60 minutes before your scheduled reservation to provide time to hike up to the Skyspace. The hike should take between 15-30 minutes, depending on your speed.
Mountain attire recommended
We recommend wearing appropriate hiking shoes and to be prepared for inclement weather by bringing appropriate rain gear. If you are attending a sunrise or sunset show, please note that it will be dark when you arrive or leave. Even though our paths are lit, feel free to bring your own headlamp or flashlight.
Rides are available for those who need it
For individuals who need support in accessing Skyspace, an ATV is available. ATV transportation must be scheduled at least 48 hours before your scheduled visit if you registered for a showing. Please email info@greenboxarts.org for more information.
Weather happens
In case of bad/inclement weather, participants should expect an email and/or text message notification and signs posted at the trailhead.

NOTE: If for any reason, we need to cancel a Skyspace show, you will be notified via email and on this website.
The Skyspace is under 24-hour video surveillance to ensure the safety of those who visit the installation, and the preservation of the Skyspace itself.
Our Skyspace has multiple viewing times each week, some at formal times, with other opportunities to happen upon it.  To access the Skyspace, you can find trailheads located just North of Gazebo Lake, and at the Eastern end of the Joyland parking lot. Take a look at our campus map and trail map to find preferred trailheads and parking lots.
Parking areas and directions
Red Butte Recreational Area WEST  |  Joyland/Pittman Trailhead
10605 Green Mountain Falls Rd.
Green Mountain Falls, CO 80819
Get directions
Red Butte Recreational Area EAST  |  Lower Turrell Trailhead
10392 El Paso Ave.
Green Mountain Falls, CO 80819
Get directions
Suggested routes for showings
Closed roof/Mid-day shows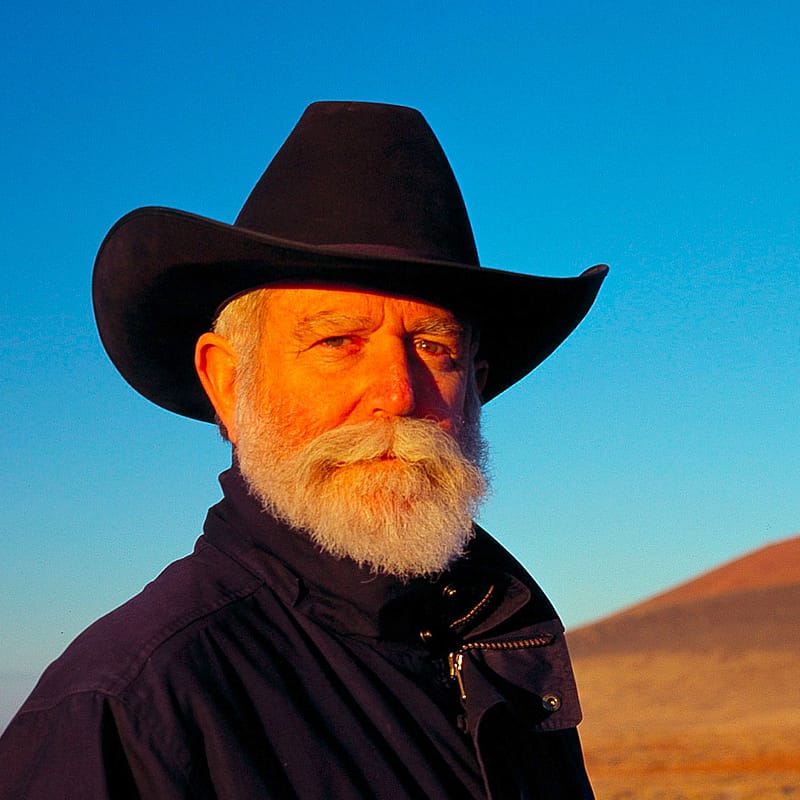 For over half a century, the American artist James Turrell has worked directly with light and space to create artworks that engage viewers with the limits and wonder of human perception. Turrell, an avid pilot who has logged over twelve thousand hours flying, considers the sky as his studio, material and canvas. New Yorker critic Calvin Tompkins writes, "His work is not about light, or a record of light; it is light — the physical presence of light made manifest in sensory form."
Reserve your skyspace visit today
With sunrise and sunset shows being the most dynamic time to visit the Skyspace, and seating limited to 25 per showing, we suggest reserving well in advance.