Green Box's residency program kicked off in 2020 and each artist makes a lasting impact in our community.  
photo credit: Rahim Fortune
New York based composer and multi-instrumentalist, Matthew Jamal has a vast musical palette drawing inspiration from folk, eastern and western classical music, jazz, and gospel. He released his debut EP, Itinerant, in 2020 which featured improvisational music using only the sounds of his double bass and voice.  A graduate of Manhattan School of Music, Matthew will compose and record a new musical work during his Green Box residency.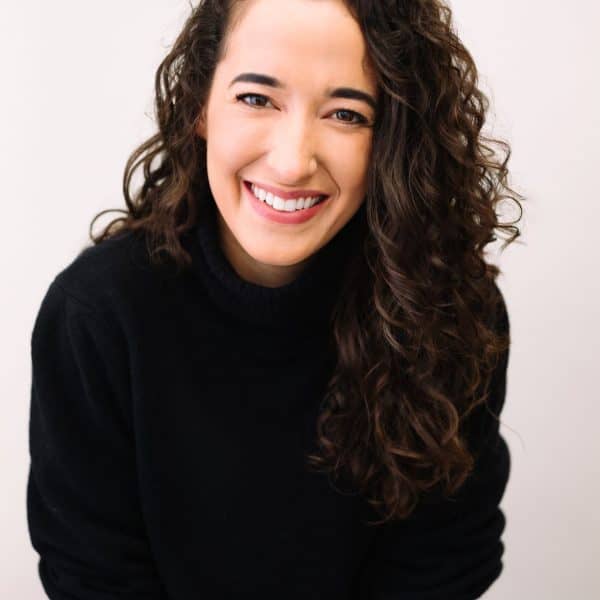 A Colorado Springs native, Jessica is a playwright, librettist, screenwriter, performer and researcher/dramaturg for theatre and TV.  She is most interested in work driven by interdisciplinary research, true stories, and community collaboration.  Her work as a writer has been commissioned by the Denver Center for the Performing Arts, the Colorado Springs Fine Arts Center, Cooper Union, NY Stage and Film, Joe's Pub at the Public Theatre, and Roundabout Theatre Company, amongst others.  Jessica will write, develop and perform a history & art audio tour for Green Box and Green Mountain Falls which will launch at the summer Festival in 2022.
Taryn Vander Hoop/Summation Dance
Taryn Vander Hoop, a lifelong student of movement, is a dancer, choreographer, and international yoga and dance teacher known for her long unique sequences and encouraging spirit. Her company, Summation Dance, co-founded with Sumi Clements, is a highly-physical modern dance company, now based in NYC and LA. The company has performed at notable venues, such as Brooklyn Academy of Music (BAM), Baryshnikov Arts Center (BAC), Jacob's Pillow, and Z-Space, and toured nationally. Taryn will build and choreograph a new work with two dancers during her residency.
Photo Credit: Hratch Arbach
Michael Krondl was born in Prague in 1960. He is a photographer whose monumental installations challenge a viewer's perspective of their surroundings. He has exhibited internationally, including New York, Toronto, Dusseldorf, Germany; and Prague, Czech Republic. He is the recipient of many awards and grants, including an Artslink Grant and a Fellowship with Socrates Sculpture Park. Krondl received his BFA from Cooper Union. He currently lives and works in Brooklyn and will be in Green Mountain Falls this Spring to create the next Lake Street Display, which will be unveiled on opening day of the Green Box Arts Festival, and stay installed through Labor Day.
Monica Frisell & Adam Scher
Monica Frisell is a nomadic analog photographer.  Their work blends elements of fine art with documentary and storytelling to bring stories to life that may otherwise be lost.  Adam Scher is an audiovisual artist from Seattle, who is inspired by new landscapes, discovering the history of different places and exploring what has not yet been seen.  Together, Monica & Adam will bring their Nomadic Photo Ark to Green Mountain Falls, a stop on their national project, creating profiles on various regions, communities and families.  The full project, titled Portrait of US, is a growing collection of large format film portraits and interviews, showcasing the people of today.
photo credit: calista lyon
Molly is a Midwestern writer and bookmaker whose work focuses on place, history, and belonging. Her current book-length project explores forgotten stories of rural America and their reverberations on contemporary life. Most recently, she was the 2021 writer-in-residence at The Mount: Edith Wharton's Home & Gardens. During Molly's residency in the Fall of 2022, she will explore the history of the Pikes Peak region for the creation of a new creative nonfiction essay in her ongoing book-length project focused on forgotten or unknown histories of rural America and their reverberations on contemporary life.  The residency will conclude with an installation of "public writing" – a public art installation of original text installed in a community-chosen location.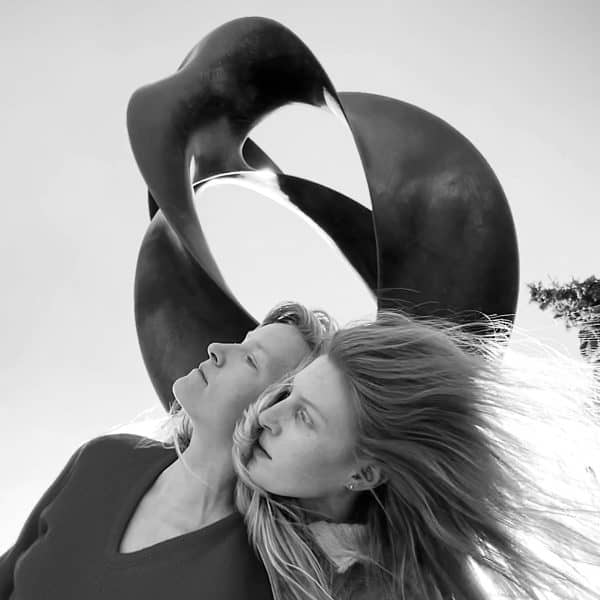 photo by artists in front of Four Orbits by Charles O. Perry
Alexandra Lockhart & Emily McDaniel
Creative partners Alexandra Lockhart and Emily McDaniel reunited at Green Box for a 2021 dance residency. Over the next 4 weeks, they worked on new choreography project and connected with community partners, with masterclasses at the Dance Alliance of the Pikes Peak Region, UCCS, and Manitou Springs High School. Both are graduates of SUNY Purchase.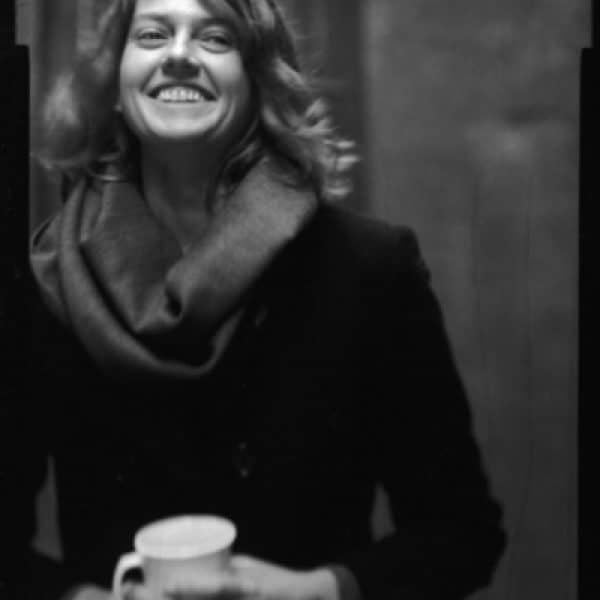 Holding degrees in philosophy and poetry, Sommer Browning is Denver-based poet, visual artist, and performer. Her 2021 Green Box residency explored the creative process while interacting with the local community.  While in-residence, she taught a poetry workshop at Ute Pass Elementary School and gave an evening performance under the Farm Stand with her jokes, and readings of poetry and prose.
DNA – Denys Drozdyuk & Antonina Skobina
World champion ballroom dancers Denys Drozdyuk and Antonina Skobina's 2021 Green Box Residency investigated new sides of their art form and gave them the time and space to develop fresh choreography. Based in New York City, the pair strives to innovate Ballroom Dance by incorporating other dance styles. Their residency explored new ways to present ballroom dance while taking in the natural beauty of Green Mountain Falls. DNA was Green Box's first duo residency.
Irby Pace activates the physical voids of his surroundings using colored clouds of smoke. Shooting on location, his process is highly susceptible to the elements; natural light and wind play a pivotal role in capturing these decisive moments in real time. Irby's 2021 Green Box residency helped him expand in production and quality of his photography and illustration works.
From the highest mountain to lowest ocean, technology offers a new view of an ancient world. During his Artist in Residence stay in Green Mountain Falls, Mount explored concepts involving the marriage of "bleeding-edge" and analog technologies to layer texture, light, and sound across the natural world, using nature and the Colorado Rockies as a canvas. Chad Mount was Green Box's first artist residency in 2020.
Chad Mount was featured in episode 2 of Happy Hour with Chris and Larry – Watch Here!