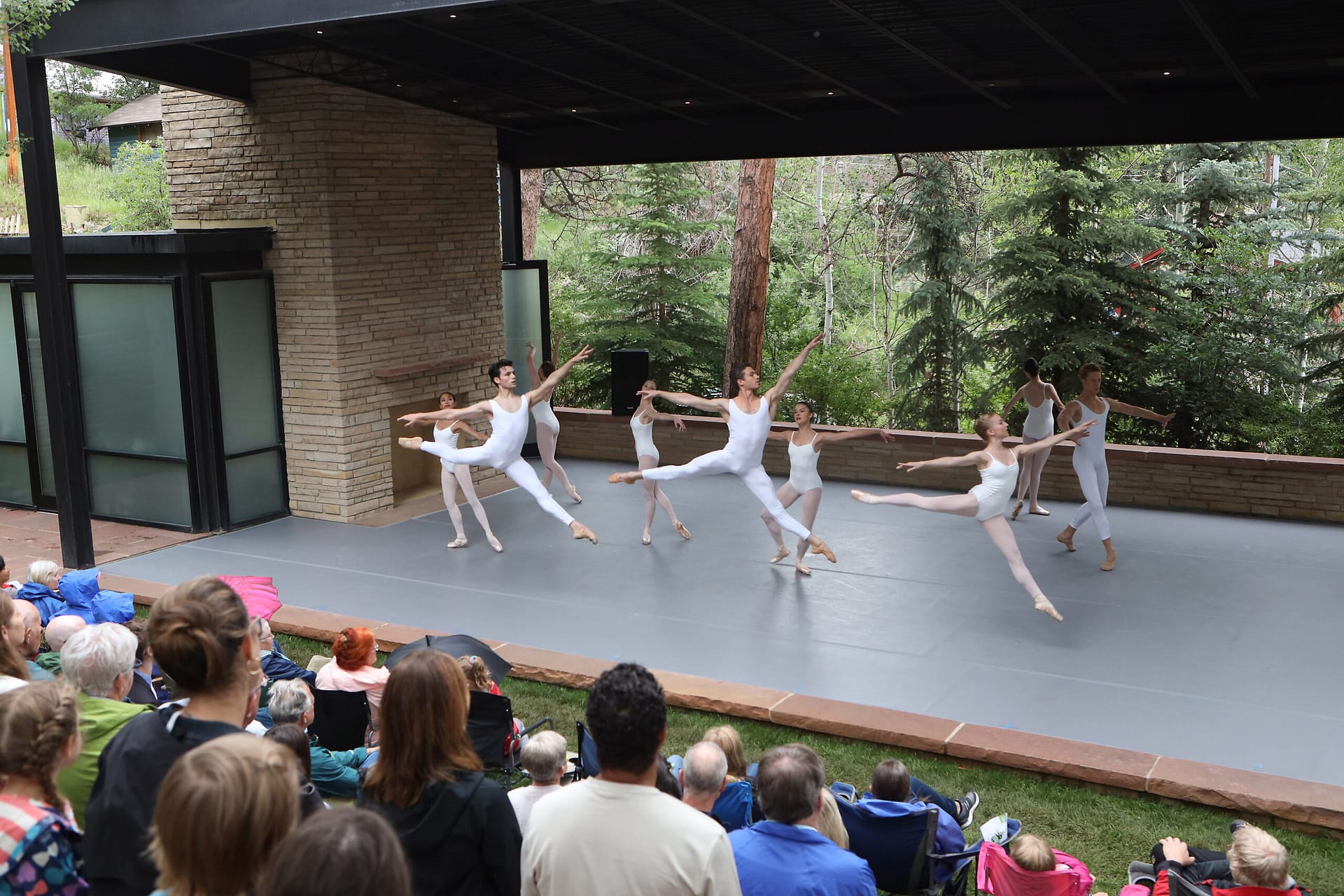 Green Box has events almost every day of the year.  We thrive on intimate encounters, so availability is often limited.  Sign up, register and purchase tickets here.
From American ballet to toddler time
From public performances of thrilling performing arts events by some of the world's leading artists, to intimate conversations and classes in the arts, we are always inventing how to connect and unite new art works, traditional art forms, and the natural environment together.
Grab a map and guide yourself around our outdoor art installations any time. 
Green Box is proud to offer an audio walking tour around our campus and the rest of Green Mountain Falls.  Consider downloading the tour to your smartphone in advance.
One of our most ambitious projects to date, we are thrilled to welcome a Skyspace by James Turrell to the landscape of Green Mountain Falls, as part of the new Red Butte Recreation Area. After an invigorating hike to the installation, visitors view the sky through an opening in the ceiling, called an oculus.

Please note that Skyspace requires advanced reservations and is weather dependent .